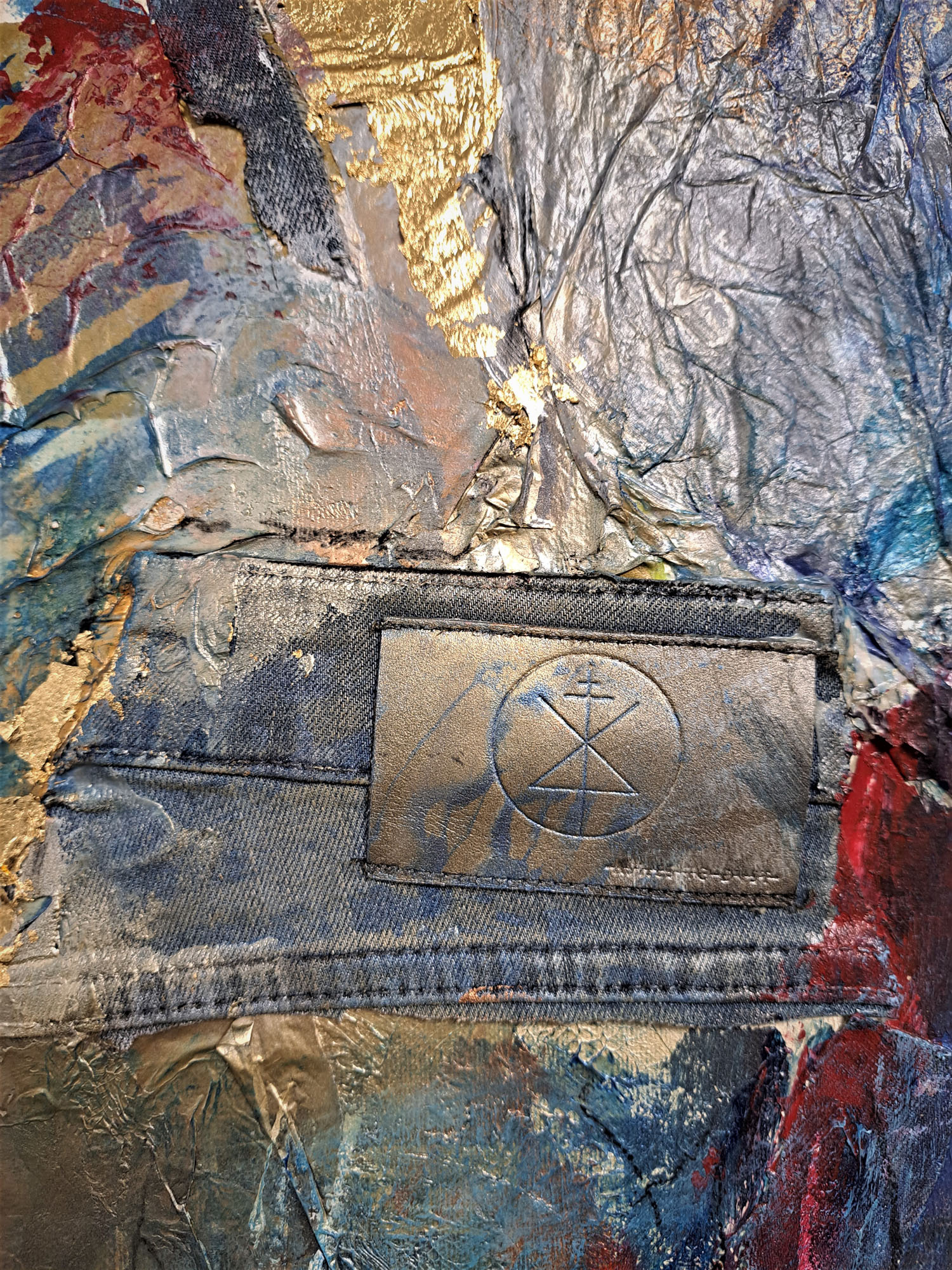 Kom je liever een keer inspiratie opdoen in mijn atelier of wil je mijn eigen collectie van dichtbij komen bekijken?
Mijn naam is Karin Schlosser. Ik maak grote unieke abstracte getextureerde mixed media schilderijen. Hierin verwerk ik verschillende media zoals stof, papier, bladgoud enz. Vaak gecombineerd met een abstract figuur.
Ik start een schilderij altijd op intuïtieve basis en naarmate het proces vordert voeg ik materialen en meerdere lagen toe. Soms zitten er wel 10 lagen op het doek voordat ik het gevoel heb dat het klopt. Daarna werk ik het af met een aantal vernislagen zodat kleuren en materialen beschermd worden. Het schilderij wordt geleverd met een certificaat van echtheid.
Ik werk ook in opdracht. Formaat en kleurstelling zijn dan vooraf te bespreken. Ga dan graag met je in gesprek over de mogelijkheden. Te denken valt dan bijvoorbeeld aan een silhouet of een figuur op een abstracte ondergrond in door jouw gekozen kleuren, formaat en materialen die je graag wilt laten verwerken in het kunstwerk. Wil je bijvoorbeeld je favoriete jeans of een logo of iets van een geliefde of een herinnering laten verwerken in jouw schilderij dan is dat mogelijk
Voor mij moet een schilderij niet alleen zichtbaar zijn maar ook tastbaar!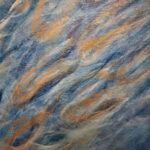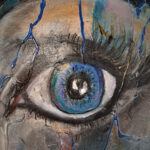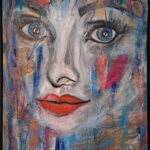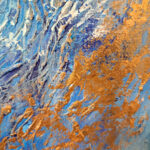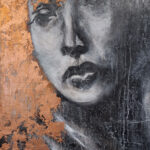 HI, SO NICE TO MEET YOU HERE!
My name is Karin Schlosser. I make large, unique, abstract, textured mixed media paintings. In this I use various media such as fabrics, paper, goldleaf etc. often combined with an abstract figure.
I always start a painting on intuitive base and as the process progresses, I add materials and subsequent layers. Sometimes there are 10 layers on the canvas before I feel that it is right. After that I finish it with several layers of varnish so that colors and materials are protected. The painting comes with a certificate of authenticity
I also work on commission. Size and colors can then be discussed in advance. I will be happy to talk to you about the possibilities. For instance, you can think of a silhouette or a figure on an abstract background in various colors combined with materials of your choice to have united into the artwork. For example it's possible to have your favorite jeans or a logo or something of a loved one or a memory fused into your painting.
For me, a painting has to be not only visible but
also touchable.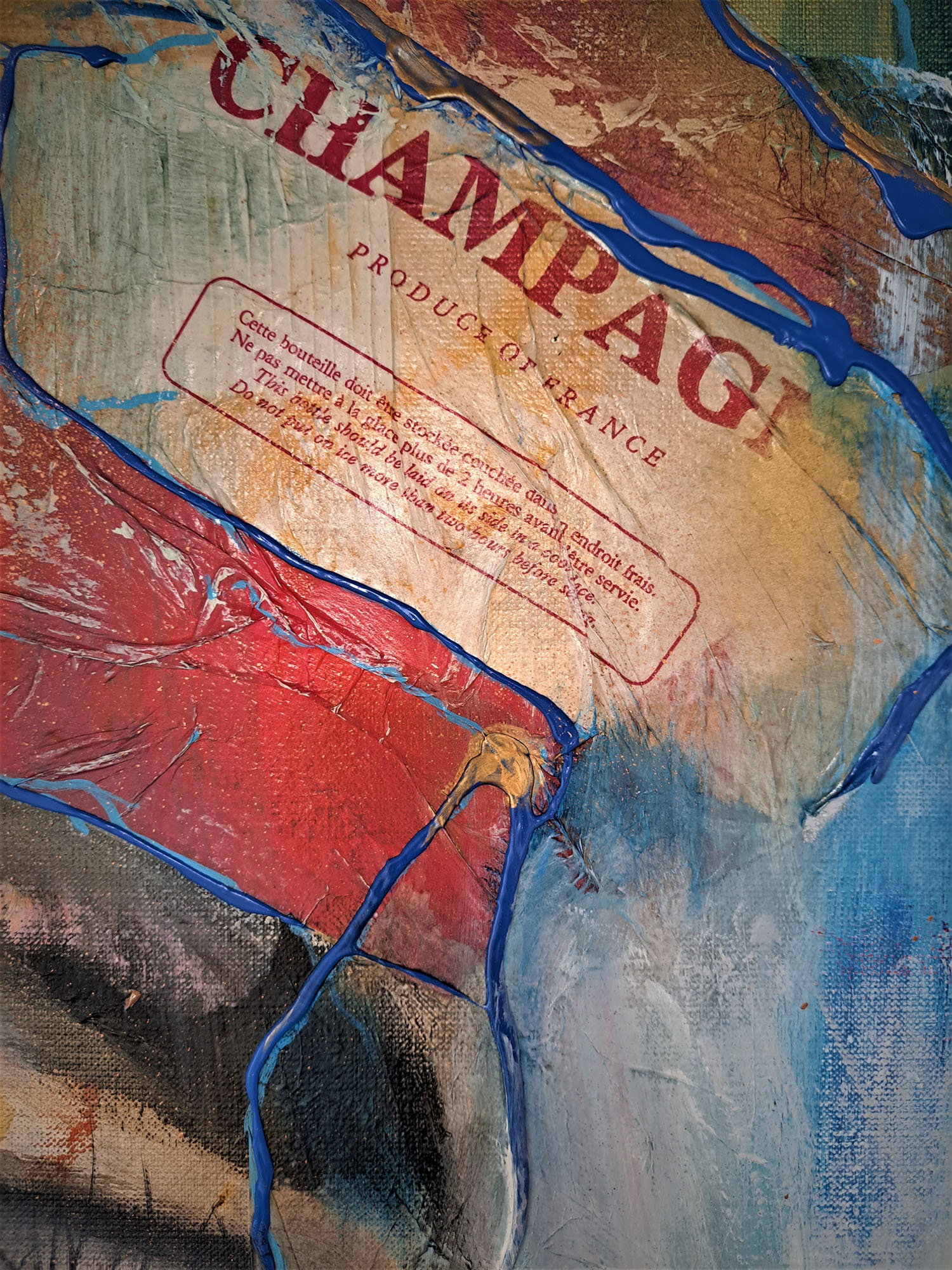 Would you rather come and get some inspiration in my studio or would you like to see my own collection up close?